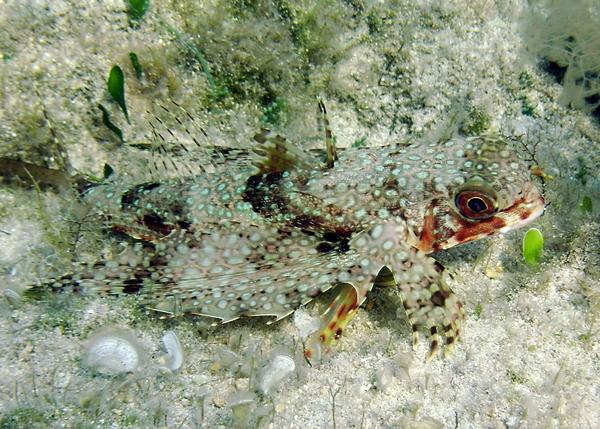 1625 - Flying Gurnard - Dactylopterus volitans - 30cm
Sea Caves/Paphos/Cyprus - Mediterranean Sea
Taken on 27th November 2007 at a depth of only 2 meters.
Photographer: Akamas Diver
Picture Rating: 9.00
---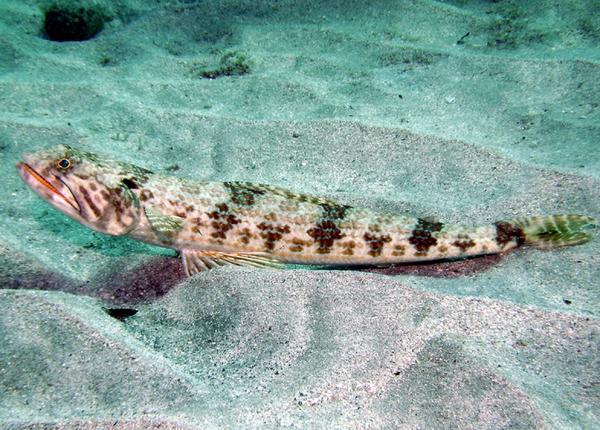 1714 - Sand Diver - Synodus intermedius - 46cm
Piton Reef/Soufiere/St Lucia - Caribbean Sea
I am not sure which type of Lizard fish this is. I can't see much difference between a red stripe and a blue stripe. Hope you can help.
Photographer: Akamas Diver
Picture Rating: 9.00
---