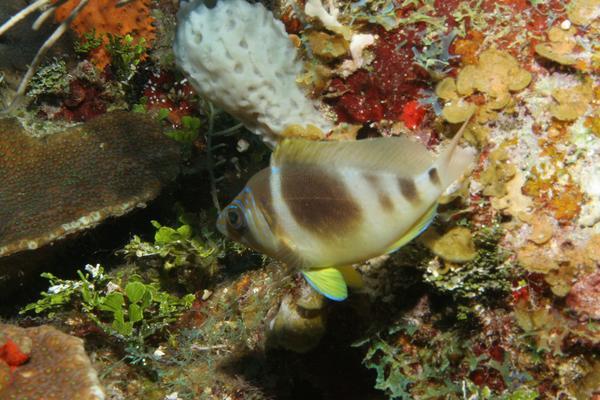 613 - Barred Hamlet - Hypoplectrus puella - 15cm
White Rock/Breezes Jibacoa/Cuba - Caribbean Sea
Photographer: Bart Hazes
Picture Rating: 9.00
---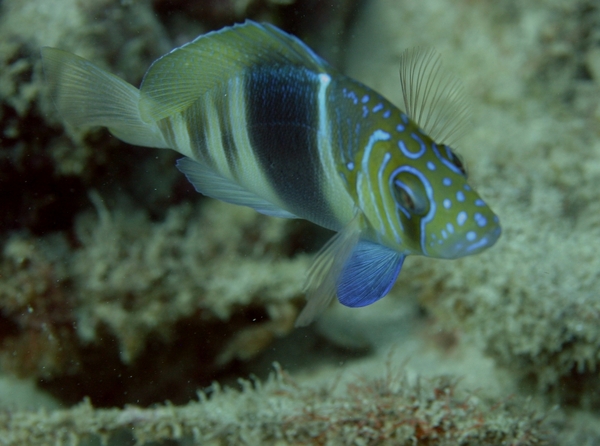 3434 - Barred Hamlet - Hypoplectrus puella - 15cm
Dutchmans Reef/Mount Irvine/Tobago - Caribbean Sea
Photographer: Dave Cullen
Picture Rating: 9.00
---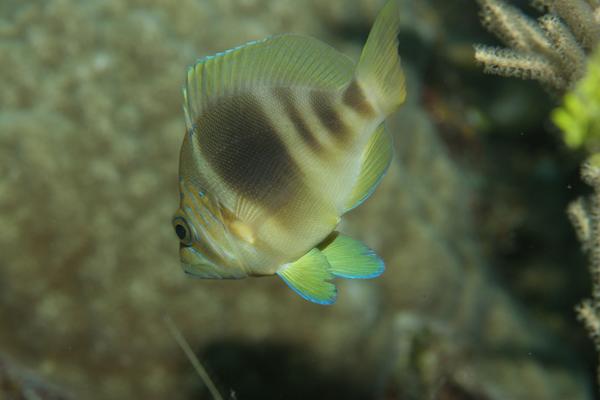 455 - Barred Hamlet - Hypoplectrus puella - 15cm
The triangle/Breezes Jibacoa/Cuba - Caribbean Sea
Photographer: Bart Hazes
Picture Rating: 8.00
---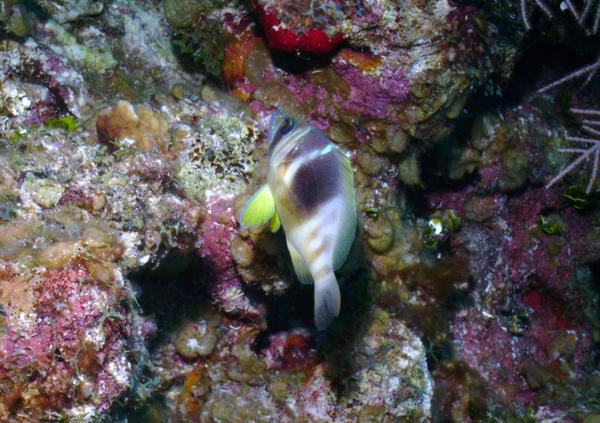 2124 - Barred Hamlet - Hypoplectrus puella - 15cm
Devil's Grotto/George Town/Grand Cayman - Caribbean Sea
These Barred Hamlets seemed relatively common at Grand Cayman, but they were not easy to get great photos of them.
Photographer: Kelly Remy
Picture Rating: 8.00
---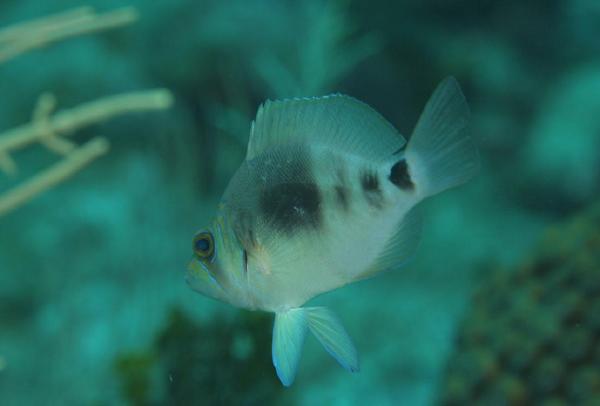 238 - Barred Hamlet - Hypoplectrus puella - 15cm
Puerto Escondido/Breezes Jibacoa/Cuba - Caribbean Sea
Pale colour pattern. This one was in a turfwar with another barred hamlet. The other was clearly dominant and had a normal colour pattern, so pale colour is probably a sign of submission.
Photographer: Bart Hazes
Picture Rating: 7.00
---