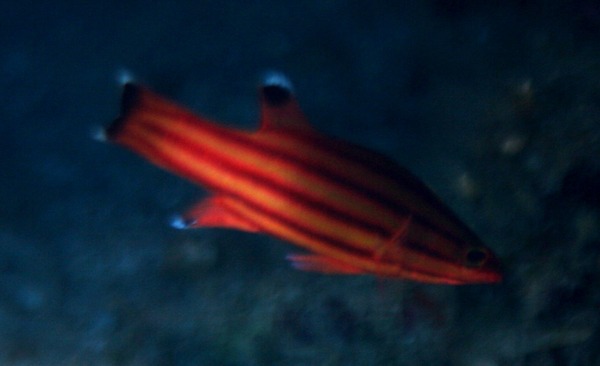 2463 - Peppermint Basslet - Liopropoma rubre - 8cm
Carib point/Roatan/Honduras - Caribbean Sea
Photographer: Bart Hazes
---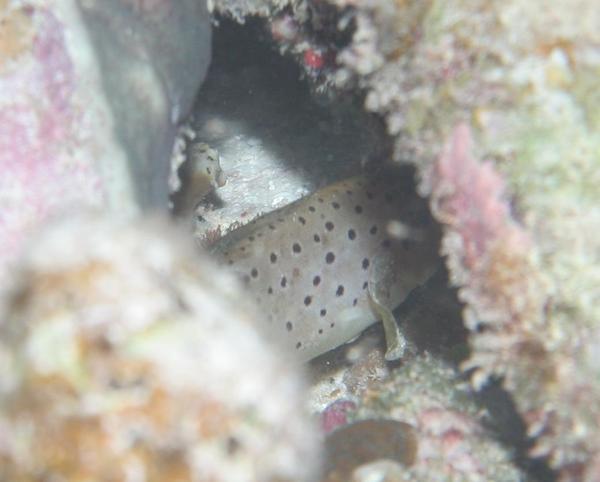 1222 - Spotted Soapfish - Rypticus subbifrenatus - 18cm
Thousand Steps/Kralendijk/Bonaire - Caribbean Sea
I found two spotted soapfish in Bonaire but they were very shy. This is the best I could get. Hope someone else can provide a complete image.
Photographer: Bart Hazes
---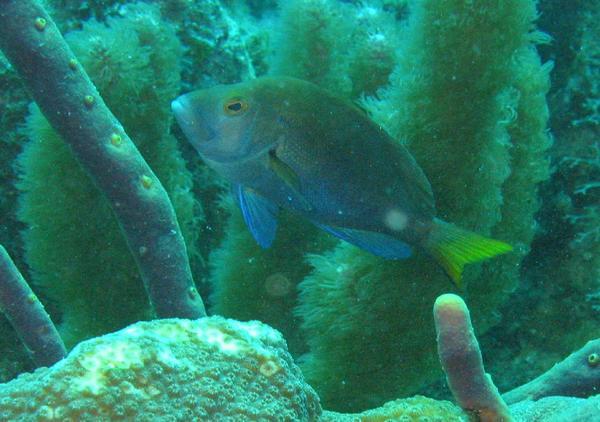 1088 - Tan Hamlet - Hypoplectrus randallorum - 8cm
Bayahibe/Dominican Republic - Caribbean Sea
Perhaps again some hybrid blood in this one? Tail is more yellow than normal and body has a bluish cast.
Photographer: Bart Hazes
---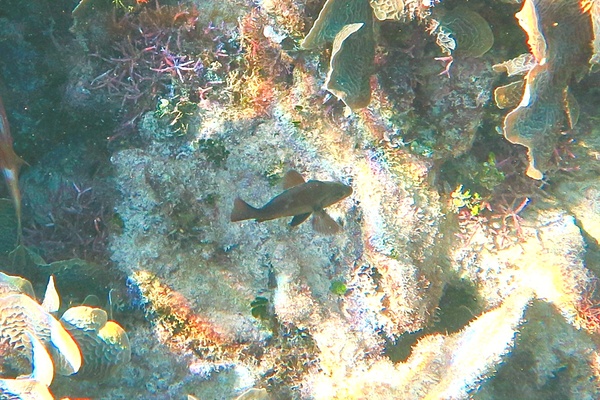 9538 - Tan Hamlet - Hypoplectrus randallorum - 8cm
The Infinity Bay/Roatan/Honduras - Caribbean Sea
Photographer: jeff duprau
---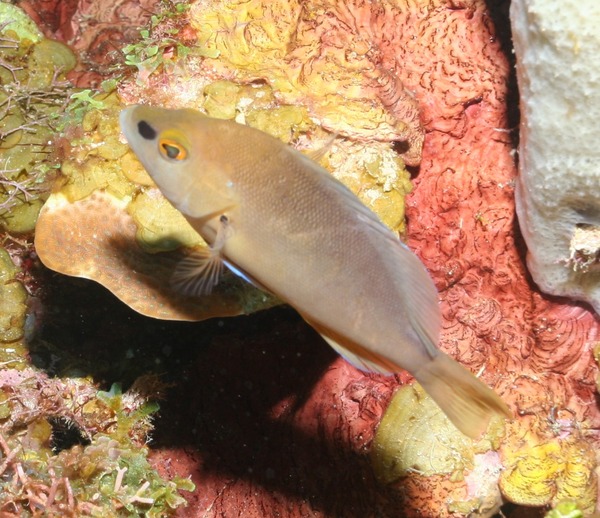 2438 - Tan Hamlet - Hypoplectrus randallorum - 8cm
Chimneys/Roatan/Honduras - Caribbean Sea
Individual with dark nose spot
Photographer: Bart Hazes
---