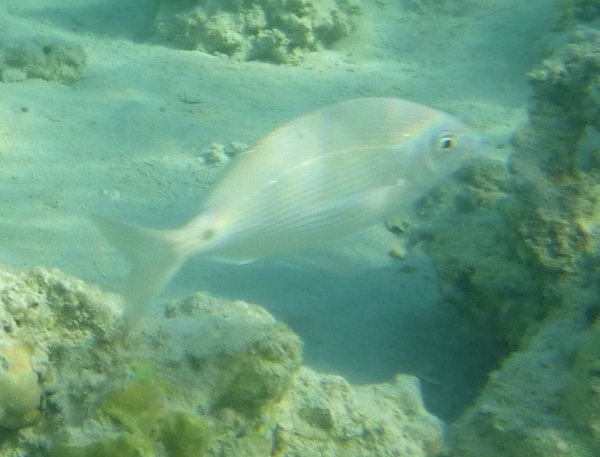 5382 - Arabian pinfish - Diplodus noct - 25cm
Sahl Hasheesh (near Hurghada)/ - Red Sea
Photographer: Fiona
---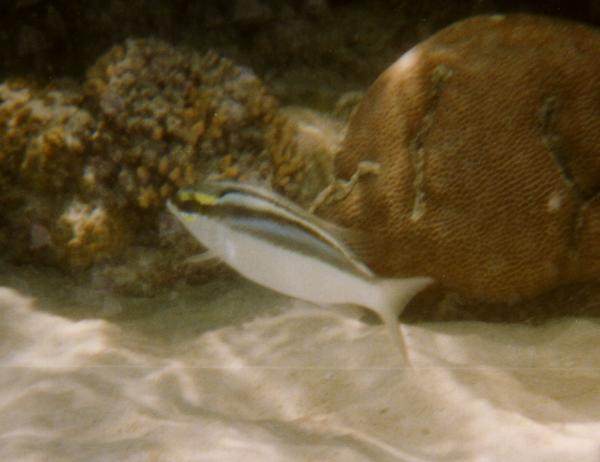 1023 - Bridled Monocle Bream - Scolopsis frenatus - 26cm
Seychelles - Indian Ocean
Thanks to Jim Greenfield for the id of this fish. He points out that the colour and stripes are very variable and that it is common in the Maldives
Photographer: Gar Cullen
---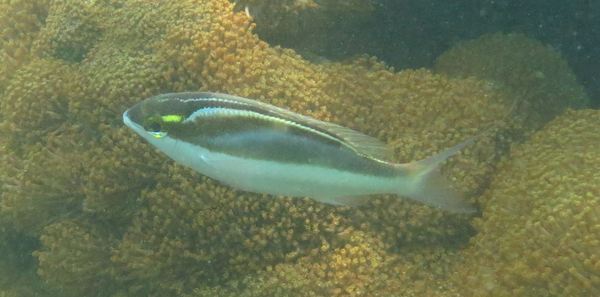 5598 - Bridled Monocle Bream/Male - Scolopsis frenatus - 26cm
All over the Seychelles/Port Victoria/Seychelles - Indian Ocean
After a further reference book search, this fish has now been identified as Scolopsis frenatus, which is marked as common in the Seychelles in Lieske/Myers book.
Photographer: Snaz
---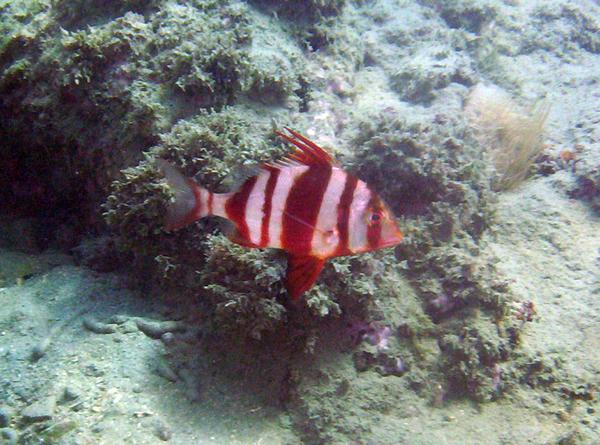 1858 - Red-banded Seabream/Juvenile - Pagrus auriga - 80cm
La Herradura playa/La Herradura/Spain - Mediterranean Sea
The juveniles live in shallow water. Adults live in deeper water and lose the stripey pattern almost completely (though females retain a bit). The adult males are then a silvery pink colour.
Photographer: Get Wet Photo Inc.
---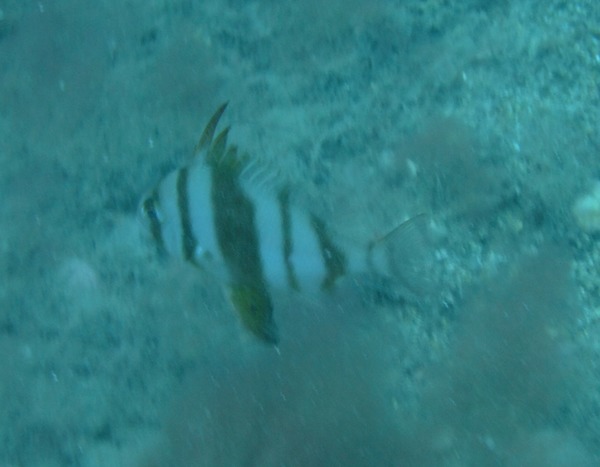 6934 - Red-banded Seabream/Juvenile - Pagrus auriga - 80cm
Balito/Puerto Rico/Gran Canaria - Atlantic Ocean
Photographer: Dave Cullen
---