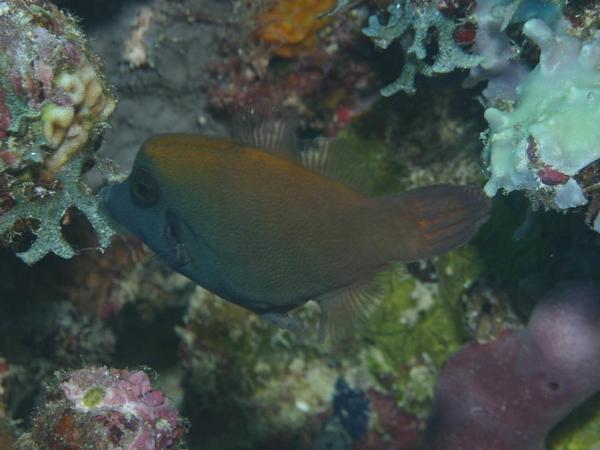 3927 - Blackbar Filefish - Pervagor janthinosoma - 13cm
Kani Thila/North Ari Atoll/Maldives - Indian Ocean
Photographer: Dave Cullen
---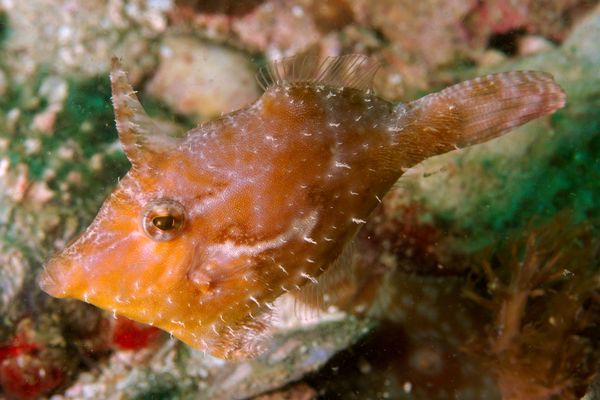 8791 - Bristle-tail Filefish - Acreichthys tomentosus - 12cm
Chocolate Island/Malapascua Island/Philippines - Visayan Sea
Photographer: Dave Cullen
---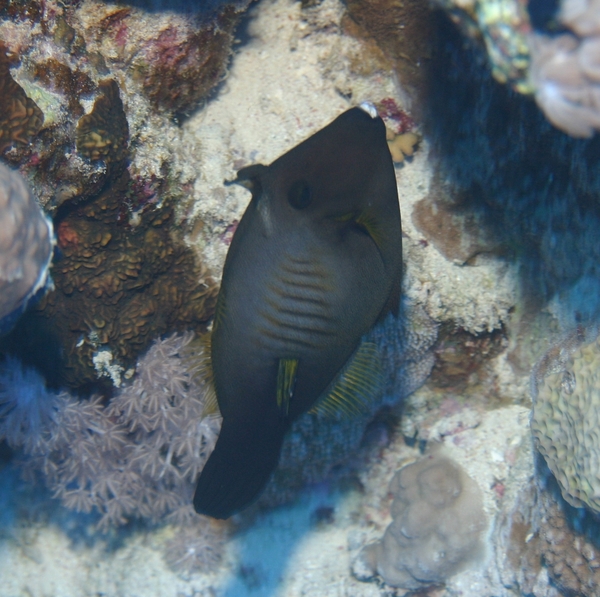 2776 - Broom Filefish - Amanses scopas - 20cm
Tiran - Thomas Reef/Sharm el Sheikh/Egypt - Red Sea
Photographer: Dave Cullen
---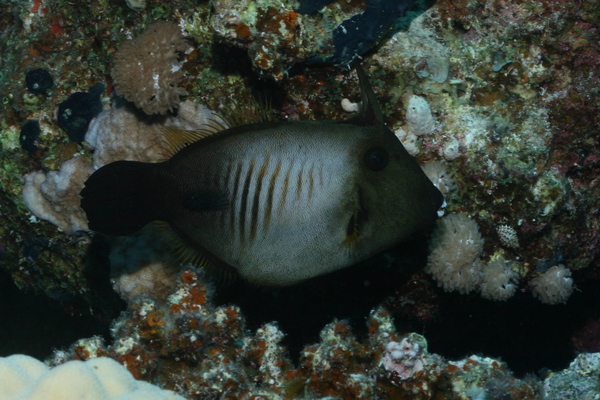 2980 - Broom Filefish/Female - Amanses scopas - 20cm
Marsa Shagra South/Marsa Alam/Egypt - Red Sea
The female has a velcro-like patch towards the tail base. Males have longer spines, often yellow. See image 2979.
Photographer: Bart Hazes
Picture Rating: 8.00
---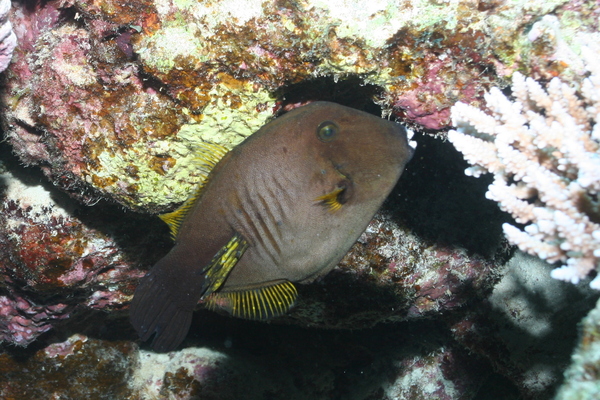 2979 - Broom Filefish/Male - Amanses scopas - 20cm
Marsa Shagra South/Marsa Alam/Egypt - Red Sea
Males have long yellow spines coming out of their flanks. Females have a black velcro-like patch in the same location. See image 2980.
Photographer: Bart Hazes
Picture Rating: 6.00
---