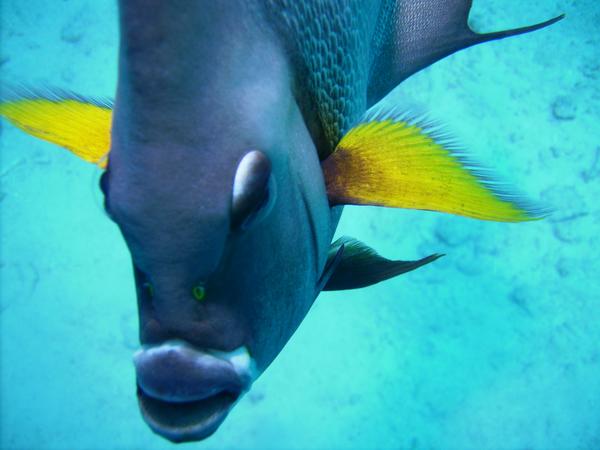 2113 - Gray Angelfish - Pomacanthus arcuatus - 50cm
Sunset House Reef/George Town/Grand Cayman - Caribbean Sea
This fish was very gregarious. Actually approaching and kissing the camera.
Photographer: Kelly Remy
Picture Rating: 9.00
---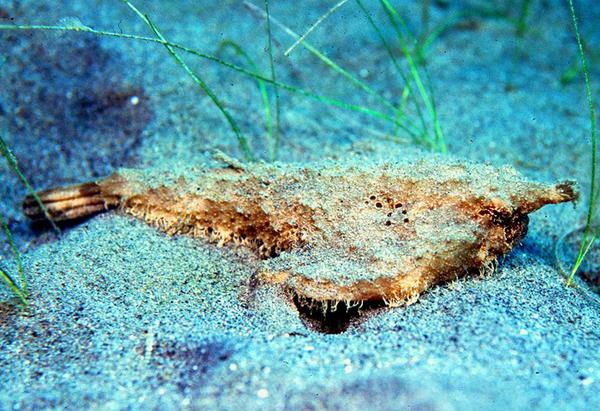 904 - Short-nosed Batfish - Ogcocephalus nasutus - 25cm
Anchorage Hotel House Reef/Dominica - Caribbean Sea
Found in the sand in front of the Anchorage Hotel in Dominica. These odd fish are uncommon. They bury themselves in the sand and wate for they prey to swim past.
Photographer: BobE
Picture Rating: 9.50
---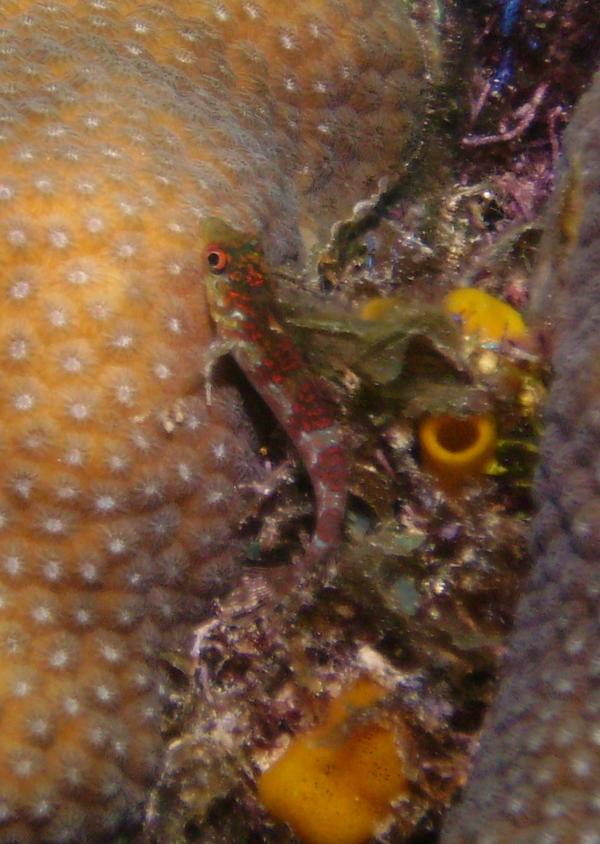 2123 - Saddled Blenny - Malacoctenus triangulatus - 6cm
Sunset House Reef/George Town/Grand Cayman - Caribbean Sea
Photographer: Kelly Remy
---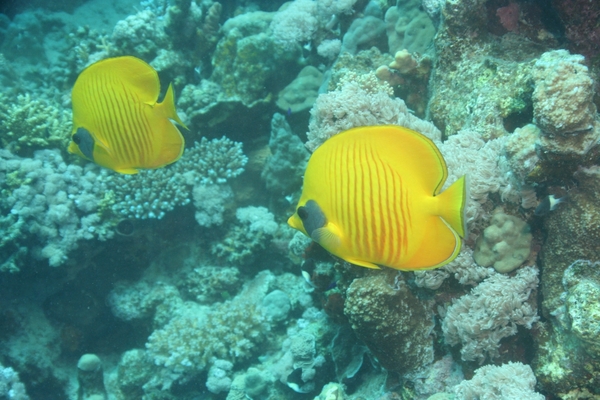 5686 - Masked Butterflyfish - Chaetodon semilarvatus - 25cm
House Reef/Marsa Shagra/Egypt - Red Sea
Butterflyfish doing what they do - swim in pairs
Photographer: Patrick
---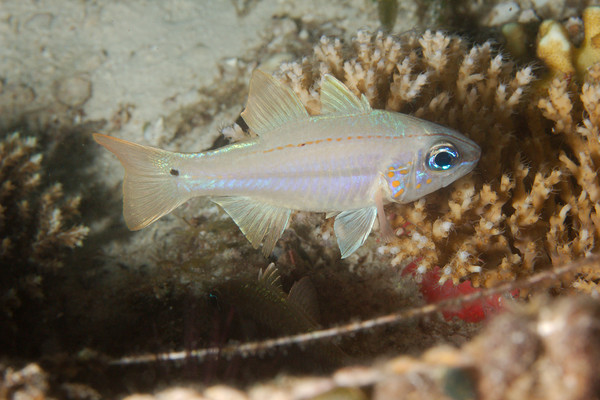 8727 - Cheek-spots Cardinalfish - Apogon chrysopomus - 10cm
Exotic Divers House Reef/Malapascua Island/Philippines - Visayan Sea
Photographer: Dave Cullen
---