Fish Database - Species Details
Yellowbar Angelfish
Pomacanthus maculosus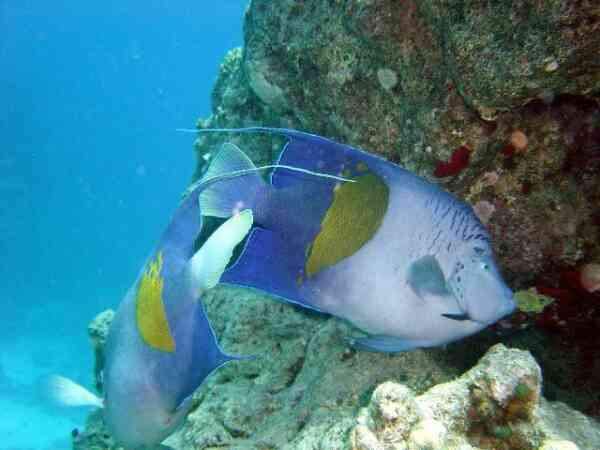 Description
Quite a large Angelfish that can be seen in the shallows as well as very deep. The juveniles are striped and very shy.
Length
50cm
Distribution
Red Sea, Arabian Sea and all around the Arabian peninsula.
Habitat
Fringing reefs with rich coral growth, as well as muddy areas
Behaviour
Most commonly found solitary.
Depth
Page created by Dave Cullen