Fish Database - Species Details
Rock Beauty
Holacanthus tricolor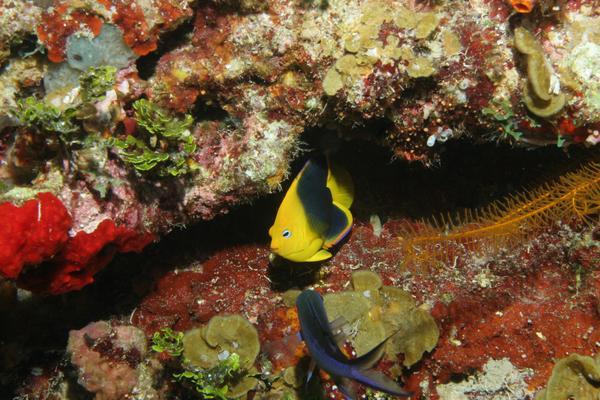 Description
Fish along the North and South American coasts are less brilliantly coloured. The face and lips are occasionally navy blue.
Length
20cm
Distribution
Common to occasional Caribbean. Occasional to uncommon Florida, Bahamas, Gulf of Mexico, North to Georgia, Bermuda and south to Brazil.
Habitat
Juveniles hide in shells and recesses in the reef.
Behaviour
Patrol defined territories on the reef.
Depth
Page created by Dave Cullen